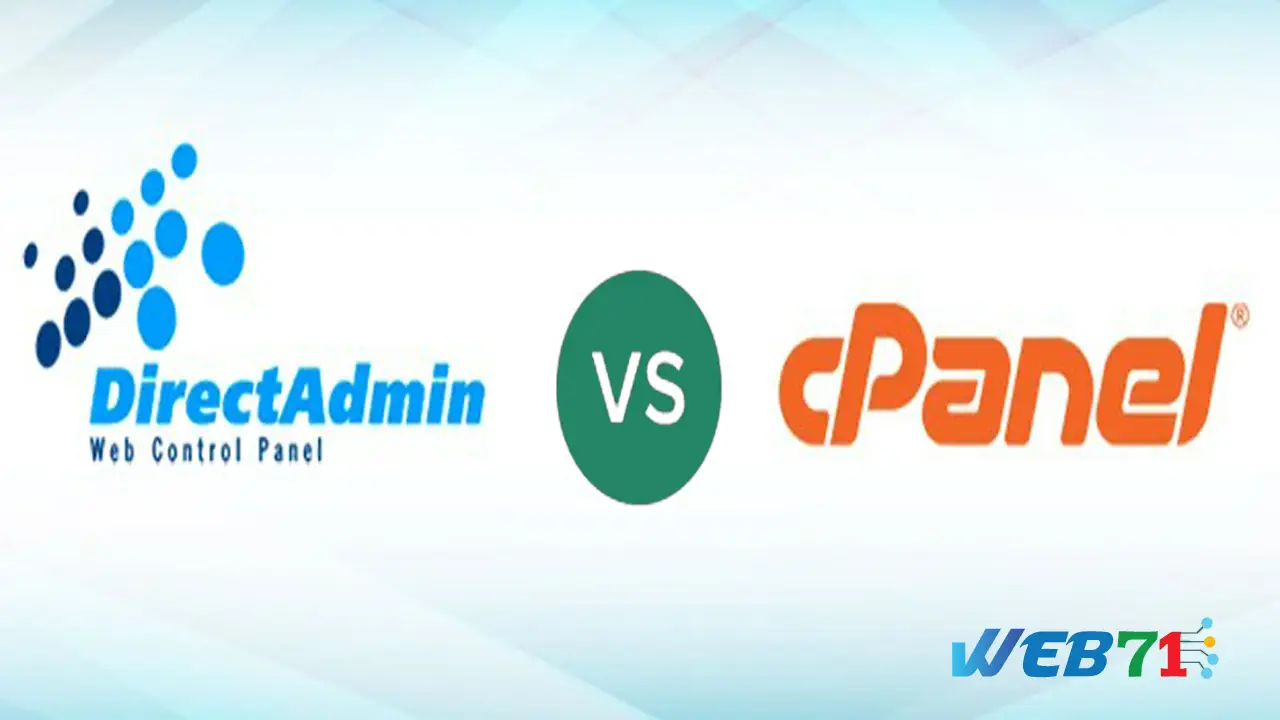 Well, both cPanel and DirectAdmin server for web hosting administration to manage your complete hosting of the site via hosting account. cPanel and DirectAdmin both works using Graphical User Interface (GUI) for server configuration. One must invest his money wisely to put forth his need and comparing by putting both in juxtaposition. Either of them is certainly better than other but before that, you must understand which fulfill your requirement by knowing what they offer at their own place.
Let's get into the differentiation of two —
1.  DirectAdmin requires a license (paid control panel) to access its tools. DirectAdmin comes with the easiest control panels and makes a super easy understanding of an administrator. It provides access to the Domain name system management, email system management, FTP management, web-based file manager, admin options, backup management, log file management, database management, and a Plugin system for adding additional services. The DirectAdmin free control panel is also available but it does not give security and important features necessary for most projects.
cPanel is also a paid control panel. Most of the hosting provider companies prefer this due to it's easy, clean, and organized features split as per their categories. This plus points dominant over DirectAdmin and makes it the choice of every hosting provider. cPanel provides you with a massive amount of direct access to almost all the features when you login in. cPanel organized everything in categories which includes — Mails, Logs, Files, Domains, Security, Preferences, and More. All the managements come under this category and this makes an overwhelming for all level users.
2. DirectAdmin and cPanel both provide server configuration framework using the same GUI but DirectAdmin leaves an additional work to be done in the root shell. Whereas, cPanel provides nearly all the functionality and configuration within the UI.
3. DirectAdmin is expandable with added cost for each functionality whereas cPanel gives you the option to add any service with easy installation of plugins and modules without any added cost to you. This makes an additional move for a better fit for all user levels.
4. Basic DirectAmin comes with the almost same price as of cPanel but adding the functionality of a necessary feature makes it expansive. CPanel is inexpensive and provides you with the best features within the same package and you can easily add a feature with plugins without adding any cost to you.
5. cPanel provides you with plenty of online tutorials like how-to guides, forum discussions and more within the same control panel whereas DirectAdmin lack this even. As cPanel is a popular choice of every hosting provider you can find helpful resources outside too and can seek help from anyone who familiar with cPanel.
I hope you get the clear differentiation and obviously battle won by cPanel. cPanel is the best choice for beginners and it provides easy customization for advanced users.
Category:Web Hosting